Petals has launched a new baby loss counselling service in partnership with Guy's & St Thomas' Hospital Trust in London. From today, Petals counsellors will be able to support bereaved parents who experience the loss of a baby at St Thomas' hospital by helping them to process the grief and trauma they have experienced, as well as supporting them through subsequent pregnancies.
Karen Burgess, our Chief Executive said:
"As one of the leading hospital trusts in London, we have been keen to work with St Thomas's to establish our specialist counselling service.  We are therefore delighted that funding has been provided by Guy's & St Thomas' maternity services and the Guy's & St Thomas' charity to take this project forward over the next 2 years. This enables Petals to extend our reach across Greater London and further meet the needs of bereaved parents who suffer the trauma of baby loss."
Guy's & St Thomas' is the eighth hospital to partner with Petals to deliver a counselling service specifically for parents who have lost a baby.
Emily Dent, from Kennington in south London, received support from Petals after she lost her son, Erik, at 21 weeks in 2018. She was also offered counselling sessions when she was pregnant again with her daughter, Astrid, who is now four months old.
 Emily said: "Flora from Petals was amazing and got me through some pretty tough times. Having someone there to talk to who was totally disconnected from my life really helped me to process something pretty traumatic.
 "She was brilliant at understanding the emotional and physical impact that it had, and got me through my next pregnancy – acting as my advocate and making sure I got all the support I needed."
 The 37-year-old added: "The bereavement midwives at St Thomas' were also brilliant at supporting us. It felt like there were people who were caring for us and most importantly, Erik, which I think is amazing. When you're in that moment, knowing strangers are on your side goes a long way."
 Debbie Bridgewater, matron for the high risk team at Guy's and St Thomas', said: "Losing a baby can have a devastating psychological impact on parents. Our bereavement midwives are there to support families going through this difficult time, and the new Petals counselling service will help us to provide even better care."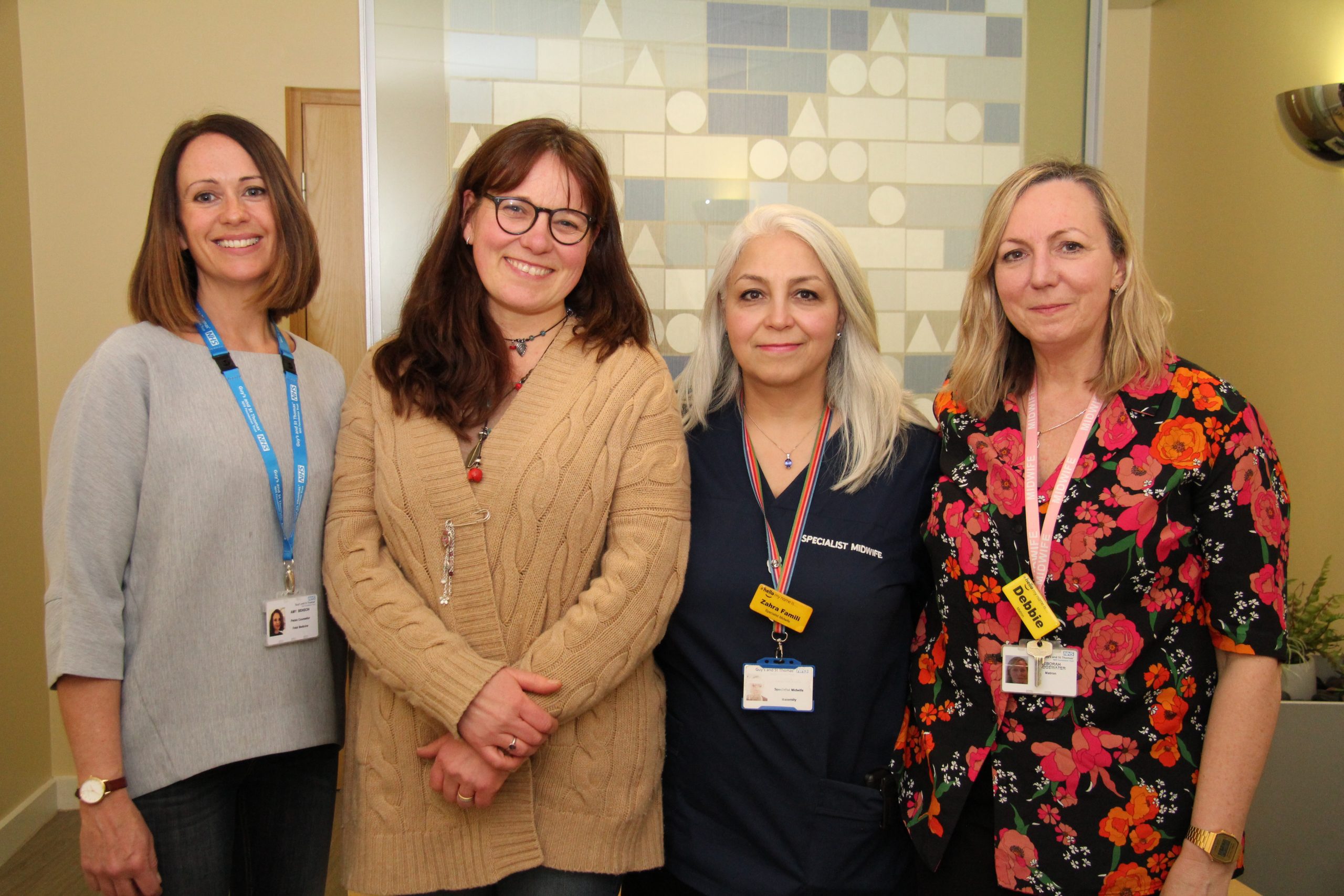 Photo credit: Guy's & St Thomas'