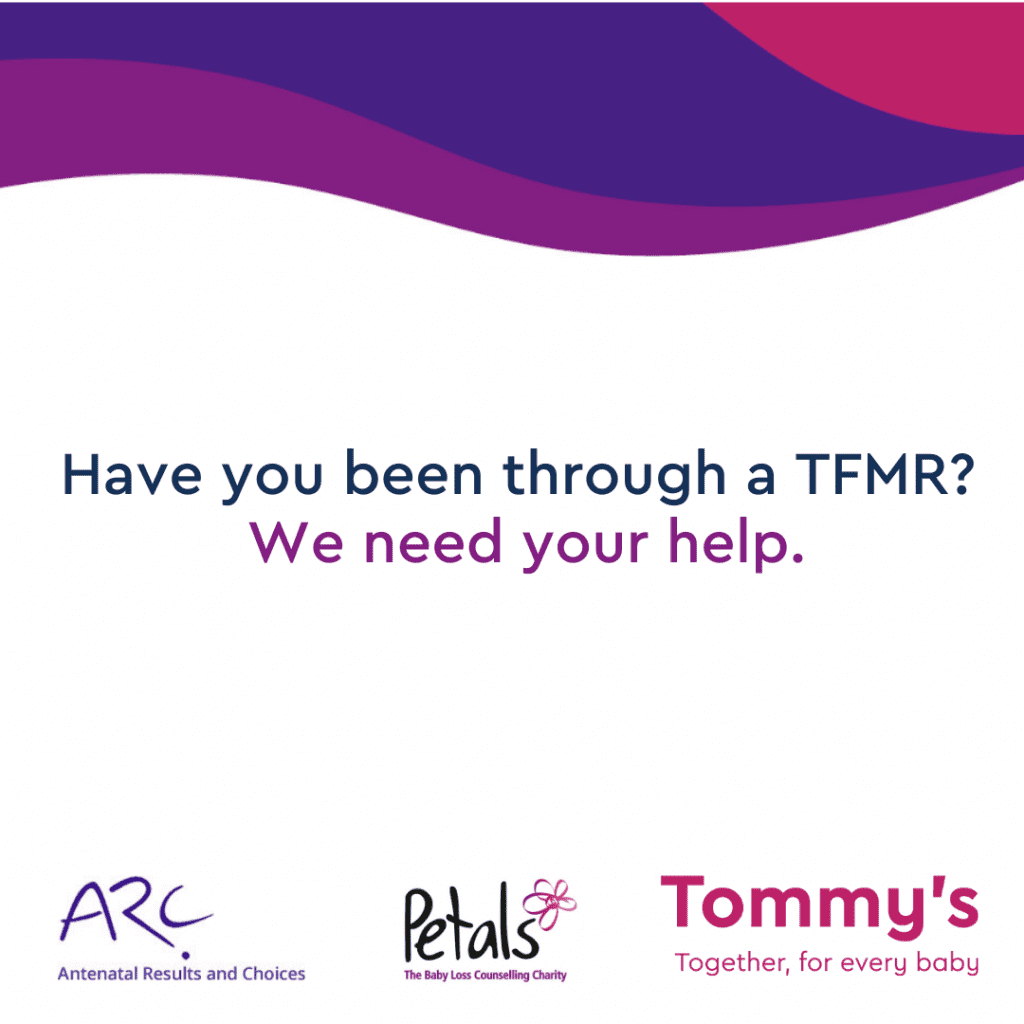 Today, alongside our partners at ARC and Tommy's we are launching a survey for anyone who has experienced a Termination for Medical Reasons (TFMR).

We want to find out more about people's experiences of TFMR so that we can focus our campaign on their most urgent needs.

Karen Burgess, CEO of Petals said, "This survey is a really important step towards amplifying the voices of people who've lived through the trauma of TFMR. Working alongside our partners ARC and Tommy's we believe we can make a real difference to people's experiences of TFMR, and ensure the right care and support is received".

Jane Fisher, Director of ARC commented, "With our partners Petals and Tommy's we want to go beyond breaking the silence around the painful experience of #TFMR and look at how we can ensure the highest quality care and support for those who go through it. We hope data from our joint survey will help."

Kate Davies, Tommy's Research, Information & Policy Director added, "Losing a baby during pregnancy or birth is devastating for parents. It comes with complex feelings and emotions, feelings which are often poorly-understood by society. When there has been a decision to end the pregnancy, parents can face the added burden of dealing with social stigma, leaving them isolated in their grief. This is why Tommy's partnership with ARC and Petals is vital, and why it's so important we hear directly from people affected by TFMR. Together, we can break the taboo surrounding TFMR and ensure families get the care and support they need."

If you have had a TFMR, we'd really like to hear from you – the link to the survey is here.