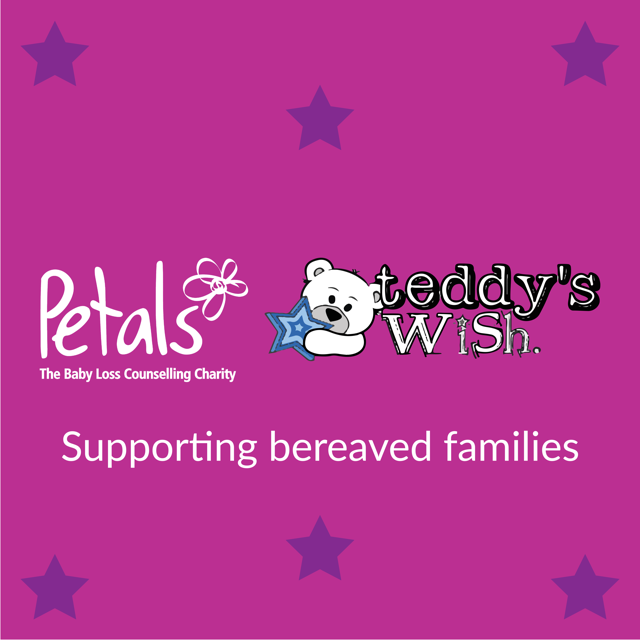 We are delighted to announce that our partnership with Teddy's Wish will be continuing throughout 2021.

Thanks to their ongoing and generous support, Petals will still be able to offer extra counselling sessions to those who suffer the most devastating and traumatic losses and require counselling support beyond the maximum 12 sessions that Petals can usually provide 🌸

Jennifer Reid, co-founder of Teddy's Wish explains, "We are delighted to be continuing our partnership with Petals to provide long-term psychological support to those families who need it the most. We believe that all parents should have access to high quality support following the loss of their baby. This is vital in making the first tentative steps towards rediscovering hope".

Karen Burgess, CEO of Petals adds, "2021 is already showing us how important and needed Petals' counselling service is for bereaved parents, as referrals to us continue to increase. It is therefore very reassuring to work with other charities that can help us to support more parents at such difficult times.
Our partnership with Teddy's Wish is so valuable as it means we can extend our standard offering of counselling, which ensures the parents who need us the most really get the help they need."
Find out more about Teddy's Wish on their website.