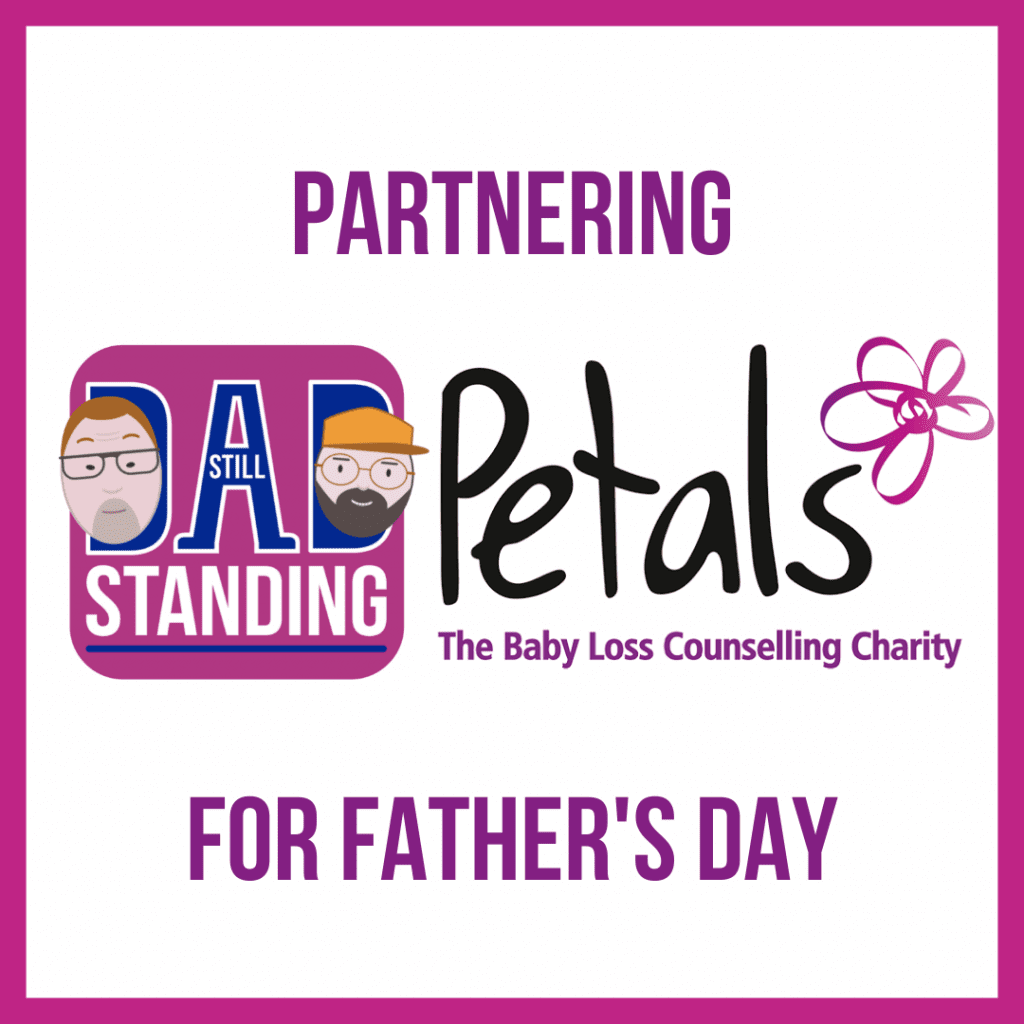 Father's Day is typically one of the most difficult days of the year if you've experienced pregnancy or baby loss. That's why Petals is delighted to be partnering with new podcast Dad Still Standing this week, with a survey for bereaved dads and an Instagram Live at 11am on Father's Day.

Both the survey and the Instagram Live will give us all the chance to talk about the challenges Father's Day bring, as well as the complexities of the emotions it creates.
As our CEO Karen Burgess explains, "Our counsellors have supported many men over the years, and there's no doubt that Father's Day can bring about a complex range of emotions for families who have experienced pregnancy and baby loss. I hope that our collaboration with Dad Still Standing will give bereaved fathers an opportunity to feel understood and supported this Father's Day by people who really get it."
Liam and Matt from Dad Still Standing adds, "We're really excited about collaborating with Petals on this project. Both of us, and our partners, have received counselling through Petals following losses and it has made an incredible contribution to how we have dealt with our grief over the past few years. Providing space and opportunities for dads to come together and discuss how they are feeling is crucial in helping them through the most difficult of times. We're looking forward to chatting about the complexities of Father's Day and hopefully creating an environment where dads will feel open and able to contribute to the discussion on the day."

Our quick survey is now open – we'd love to hear from you.