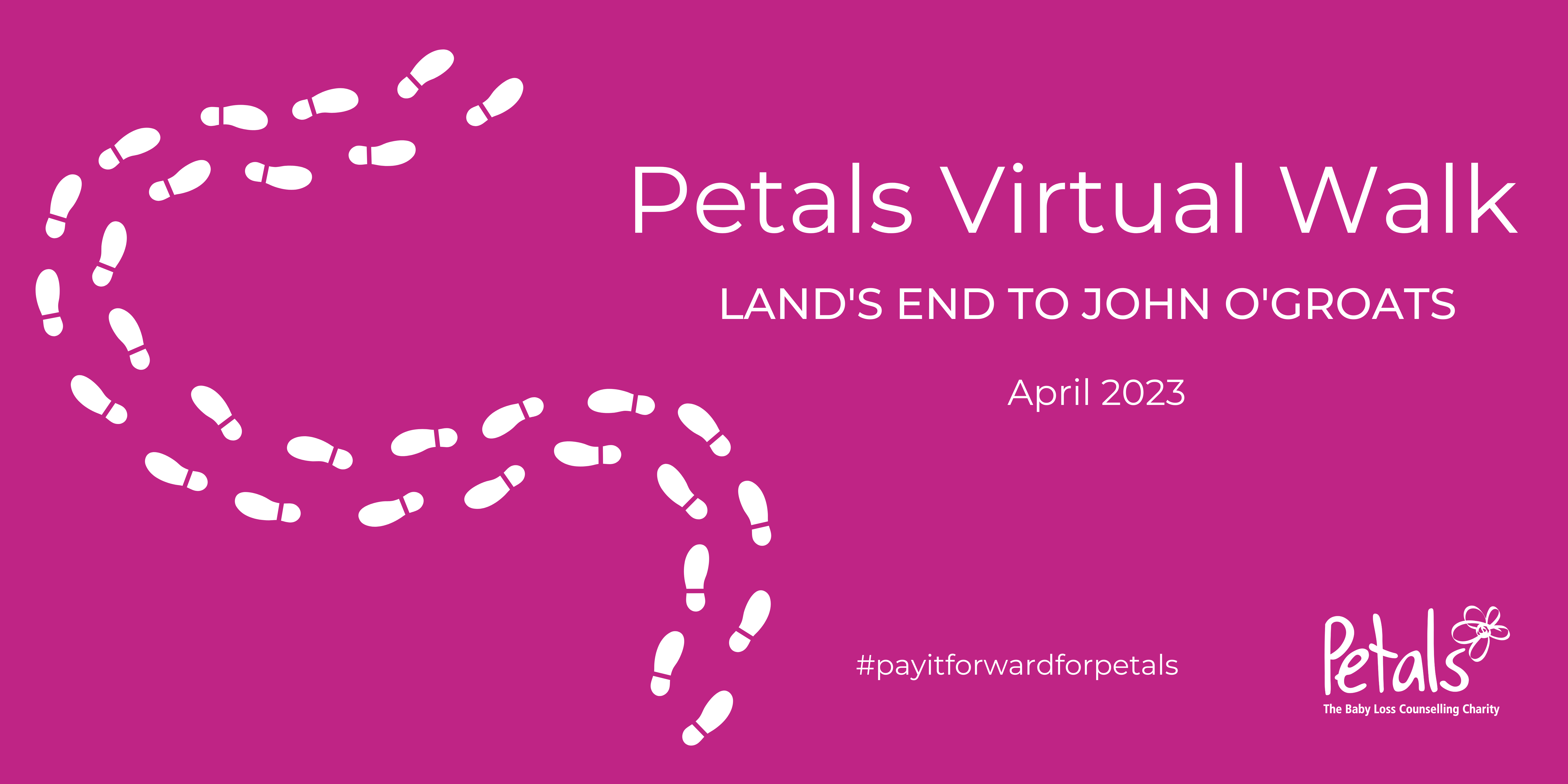 Thank you for joining #TeamPetals in 2023 and being part of our Pay It Forward campaign.
To complete your sign-up for Petals Land's End to John O'Groats Virtual Walk and to receive your free t-shirt, click the registration fee button below.
You can involve the whole family by walking together for Petals – additional adult and children's t-shirts are available at a specially discounted rate.
No Results Found
The page you requested could not be found. Try refining your search, or use the navigation above to locate the post.