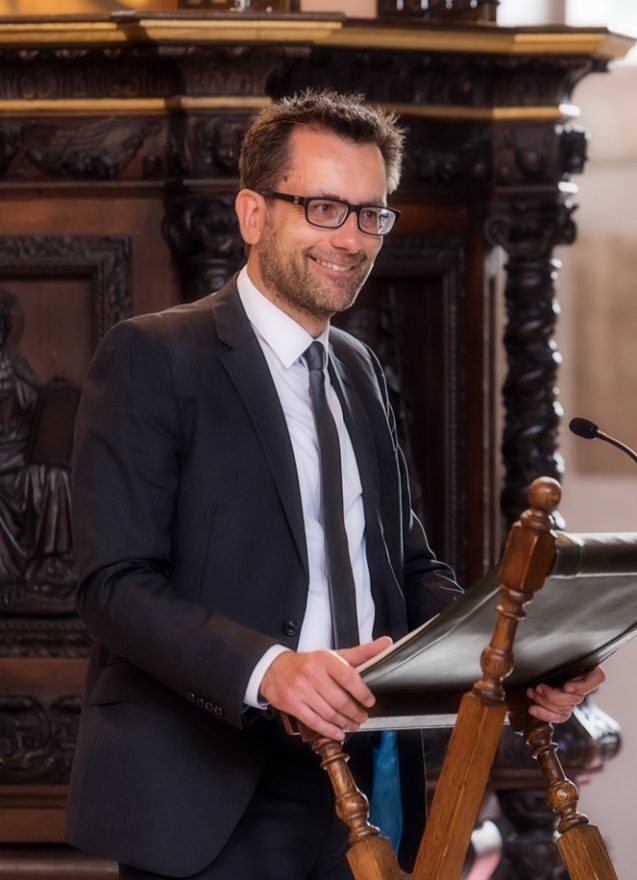 This is the story of Jonathan, Lia and Rowan.
I had wanted children for a long time. When I married Lia in 2016, at the ripe old age of 44, I was very excited about the prospect of starting a family. Lia became pregnant in early 2017, and we started to plan for the arrival of the new baby. For Father's Day, Lia sent me a card from the unborn baby! It was a beautiful card and I still treasure it.
Just a few weeks later, I was desperately trying to get across London after Lia had rung me in great distress. She was at a conference and had unexpectedly gone into labour, before she could get to the nearest hospital. It was a terrible, traumatic delivery. Rowan (as we would name him) lived for 39 minutes.
 Lia and Rowan were taken by ambulance to the nearest hospital. When I arrived, I was led to a waiting room. A doctor came in and told me that my wife was ok but the baby had sadly died. I remember saying: 'We were so nearly there.' Lia and I spent a sleepless night in the hospital with Rowan's body next to us.
 It was a terrible time. My instinct was to try and forget about it and move on. Why bother naming him? Why bother with a funeral? Why would I want to remember such an awful experience? That evening, I went outside for some fresh air. In the car park, I saw another, happier family leaving the hospital with their new baby. Full of grief and anger, I kicked a wall – very hard. I only stopped because the last thing Lia needed, on top of everything, was a husband with a broken foot.
After that, I made a decision. I knew that I was out of my depth, so I decided to allow the professionals to guide me through the aftermath. Lia and I said 'yes' to all of their suggestions – including counselling with Petals.
We attended the sessions together, and we found a space to begin processing what had happened that day. Karen, our counsellor, helped us to understand that our reactions and feelings were legitimate, no matter how uncomfortable they felt. We came to understand that some people in our lives could be with our grief, and that some people could not. and some people were not able to. Above all, we came to understand that we were not alone.
Lia and I now have a second child, a little boy called Brecon who is 15 months old. We continued our sessions with Karen through the pregnancy. She helped us deal with the anxiety and to understand that we continue to grieve for Rowan, each in our different ways.
Petals is helping us to live with the reality of a dead child. It helps us to navigate the story of a son who will never be forgotten.
On Father's Day, I'm looking forward to receiving a card from both boys.
If you are or know a man who'd like to connect with other men who've experienced pregnancy or baby loss, you can join our private Facebook group, Petals Dads.