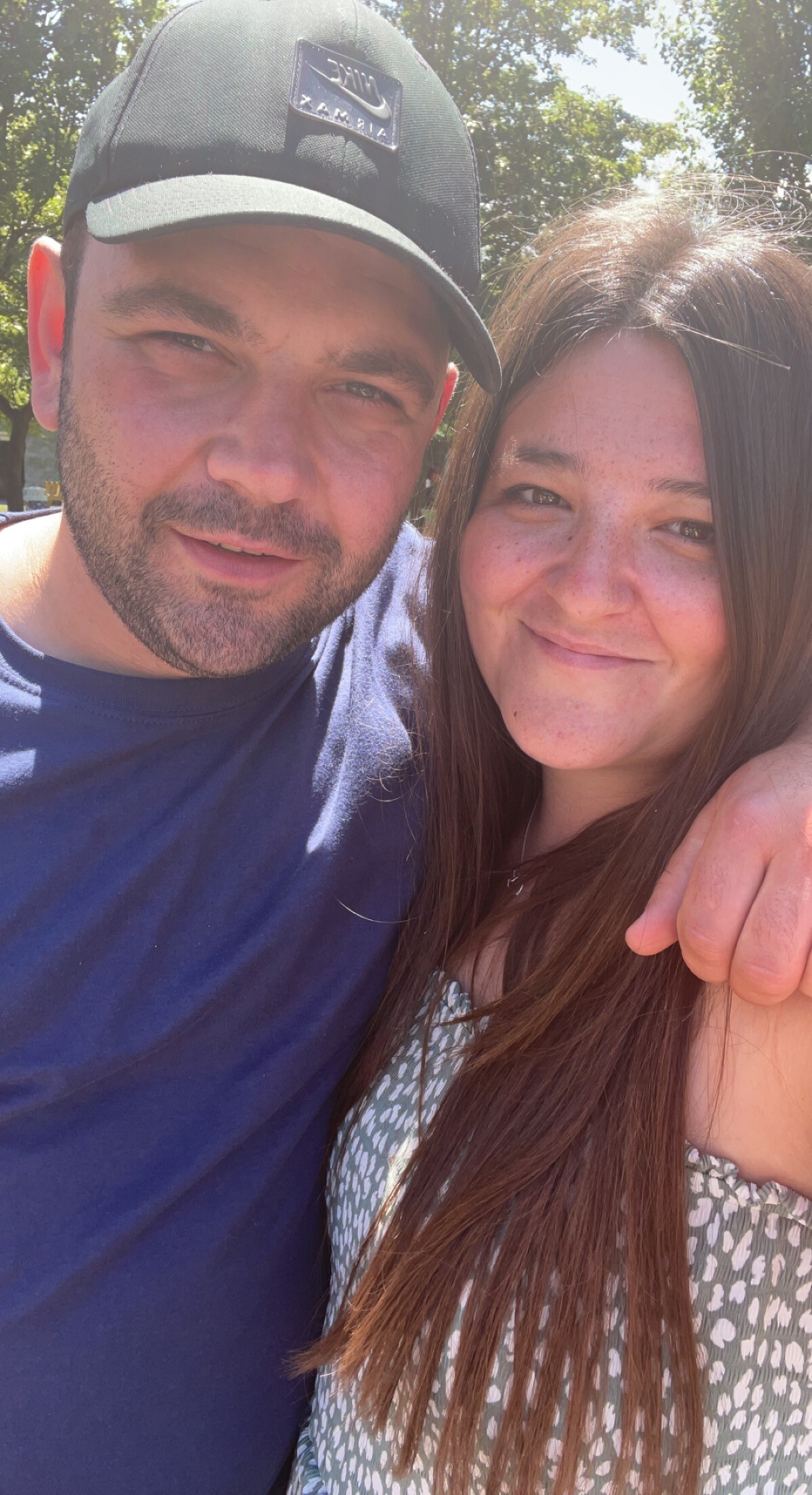 "

Petals were my saving grace 

– o

ur counsellor helped me make sense of that whole journey, the difficult decisions we had to make, and validated my feelings.

"
Meet Georgie
Jamie and I had our little girl Bonnie in 2017 – healthy pregnancy, birth and baby – 'textbook' as they say. So in 2020 we decided to extend our family and add another baby, we were so excited and wanted another so badly. 
In late August 2020 we got that positive test – yay!!! Early October we arrived for our dating scan and were absolutely shocked to find out we were expecting twins! Quickly, the atmosphere came flooding down when we were told one of our twins looked to have abnormalities and we would need to go for further testing. 
After multiple blood tests, specialist hospitals, scans, invasive amniocentesis etc the news come back our little girl (we confirmed to be having two girls, non-identical) had Cornelia de Lange syndrome. 
We learnt the difficulties that come with the condition and were given a choice to continue the pregnancy or not and of course that came with risk to our 'healthy' twin. We had lots of support from genetic counsellors and were given some time to think about what to do. 
After contracting Covid and coming out of isolation we went for a routine growth scan where we received the news our healthy twin's placenta was failing and we needed to be transferred to a specialist hospital to deliver.
I was kept in hospital for monitoring for a while and then on 18 January at 27+3 weeks I was told I would likely need to deliver in the morning as things were getting worse. We needed to decide what to do regarding our twin – at this point they knew she would likely not survive being so premature with her complex needs, so it was a choice that no parent should have to make. We chose a procedure to stop her heart very quickly and painlessly, rather than let her be born into palliative care until she passed naturally. 
Our girls were born the next morning Millie weighing 660grams, and our angel Rosie born sleeping at 620 grams. 
Petals were my saving grace – our counsellor helped me make sense of that whole journey, the difficult decisions we had to make, and validated my feelings. 
I have never had to try and feel so many different emotions all at once and my head was scrambled, but having Petals I was able to straighten out all the events and slowly come to terms with what had happened. Having her there to speak with was my time to allow myself to grieve and get it out as finding the time when you're a mum and just having the busy lifestyle most of us do was extremely comforting! 
Our darling Rosie will always be remembered as will all our angel babies!