International day of the midwife, may 5 2021
INTERNATIONAL DAY OF THE MIDWIFE, MAY 5 2021
INTERNATIONAL DAY OF THE MIDWIFE, MAY 5 2021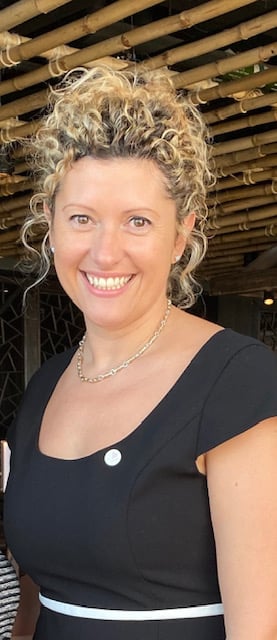 Meet Ali
Ali Brett is a Bereavement Midwife. She introduced the Petals Perinatal Counselling Service into Ipswich Hospital, where she works. Prior to her current role she was a hospital midwife for 19 years. She has recently been nominated for several awards for her work, run by Royal College of Midwives and The Mariposa Trust.
Tell us about your career
I always wanted to be a nurse and started out when I was 18, I began my midwifery training immediately after qualifying as a nurse as I wanted a career which gave me opportunities to get to know families, provide health promotion, witness the miracle of childbirth and new life and support couples during the transition into parenthood.  A midwifery career is amazing.
 As a midwife, you are extremely aware of how vulnerable high risk pregnancies are and how important it is to ensure the families in your care need to feel that even when birth doesn't go to plan, they are at the centre of their care with informed decisions and a kind, compassionate team around them. This is my philosophy.
 In 2014, with three wonderful colleagues, we began the Birth Reflections debriefing service. This is an opportunity for parents to ask any questions they have about their pregnancy and birthing experience. It really stretched me. Through this work I started to meet families postnatally who had suffered stillbirth or early neonatal death. I felt very competent at caring for those families at the time of the loss but had never experienced their grief later. It was something that really interested me and I was completely inspired by my awesome colleagues who ran the Ipswich Hospital Baby Bereavement Support Group. I saw that there was a big gap in our service and in my own knowledge – I wanted to help. I attended a regional Death of a Baby study day and from then, volunteered at the baby bereavement support group. Following this, it was in 2016 that I became a Bereavement Midwife. which was a newly created position and in 2017 was delighted to be included in the first wave of National Bereavement Care Pathway.
Why do you think the role of a Bereavement Midwife is so important?
The role of the bereavement midwife is crucial in providing support to families at the most tragic time, from ectopic loss through miscarriage, TOPFA, stillbirth and early neonatal death. Building trust, especially if maternity care is implicated in the death of a baby is a very difficult and complex situation. By understanding grief, the bereavement midwife not only is the ongoing point of contact for the family but also the link back to the hospital to ensure individualised care is given. The bereavement midwife is responsible for the quality of the next steps in the service. It is vital that an excellent relationship with the multi-disciplinary team is practiced (pathology, bereavement services, mortuary, chaplaincy, consultants and their secretaries, and ongoing external services such as EACH, Petals and Perspectives.) We have one opportunity to make this experience as caring as possible. It is really important for couples to know that they are not alone and support is available.
Your story of bringing Petals to Ipswich
In the first few weeks of becoming a bereavement midwife, I went to observe the bereavement service in Addenbrookes, Cambridge, where I met Karen Burgess (Petals CEO).
I love the Petals model of understanding that the childbirth experience is often traumatic, not just for women but for their partners too. This specialist model of counselling aids and assists both parents to communicate together. There is no other service in our region. There is a huge gulf in psychological support for traumatic childbirth events and Petals fulfils that. It also helps parents suffering post-traumatic stress disorder.
After spending time with Karen and learning about the Petals service I decided that bringing Petals to Ipswich would be one of my first projects. The process was long. After inviting Karen and a bereaved couple to speak to the Trust Board, I began a business case to secure a pilot trial here in the hospital. It was really important to have a safe, non-clinical room for the counselling to take place. I had already acquired the Daisy Room for feedback meetings with parents and consultants, this was perfect for Petals.
The pilot scheme was funded for the first year by the hospital charity. A donation of £15,000 secured six one hour sessions of counselling for 50 couples. In September 2017 we launched the service in Ipswich Hospital. We now have two counselling rooms and provide Petals counselling two days a week. Through feedback we learned that couples find it really hard to return to the maternity unit, so we have the use of the Care Room situated at the north of the hospital, we also understood that people were taking time off work to attend their sessions, now one of the counsellors works in the afternoon/evening to make the service more accessible.
We listen to feedback and constantly adapt. Around 50 couples a year use our Petals service. The Divisional Maternity Management Team are extremely supportive and always planning ahead to ensure we have the funds to continue. It has now been rolled out through the Local Maternity Service committee to neighbouring hospitals.
How would more funding help Petals?
Understandably some couples need more than six sessions of counselling. The hospital funds six, and the charity funds any extra. It would be great if we had unlimited funds to be able to support those couples without having to rely on charitable funds. We offer all bereaved parents a new set of six sessions during a following pregnancy. I always advise parents have at least one session after the birth of their Rainbow baby – there will be a whole wave of new emotions to cope with.
Your hopes for the future
It would be amazing if Petals were funded to provide staff support for colleagues affected by traumatic events. As the counsellors are experts in perinatal trauma, they already appreciate the working environment. It would also be fantastic to ensure there was not a postcode lottery of care so their service could be offered to all hospital trusts around the UK.
What is your hope for bereaved parents when they leave your care?
There isn't a time limit on the bereavement support service as the grieving process is such an individualised, multi-faceted process. Through open access via an office phone with voicemail, mobile phone and email, I am responsive to the needs of the couples. I'm still in touch with some families four years later. There is also an open invitation to our monthly support meetings. My hope is that those we have cared for can, through Petals, work through their grief and in time begin to heal. A way of measuring this is seeing couples in their next pregnancy, that they allow us to care for them again. I started the Rainbow Clinic in 2018 as many of the women I cared for became pregnant quickly. I recognised that providing continuity of carer was essential in providing enhanced support needed in this extremely anxious time.
How has Covid-19 affected your work?
I believe I had the virus and was off for 7 weeks but the Bereavement Officer, Cherrie Davey has kept in touch with our families. The pandemic has disrupted to the service and has been tough for everyone. The new Corona Virus protection guidance has affected bereaved parents returning to visit their babies in the Rosemary Suite after they've left hospital. Usually there is no restriction for parents visiting their baby until the funeral. The funeral service has also been affected as the Chaplains are now unable to lead the funeral service and new rules limit the amount of people attending, supporting each other.  The rainbow clinic for ladies who are pregnant after loss, paused during my absence but I'm hoping to continue it soon albeit through phone-call support.
Rainbow ladies coming to the hospital for their scans, which are planned every four weeks after 28 weeks now have to attend alone. Scan anxiety is real as it reminds them of finding out that their baby was unwell or had died. However, they have been amazingly understanding and so brave.
Fortunately, we are able to continue the Petals service via Zoom which has helped and the Ipswich Hospital Baby Bereavement Group, Early Pregnancy Loss and Rainbow Clinic Facebook pages have confidential forums for members to support each other which are active.
Tell me about your award nominations
Laura Houlden of the Baby Bereavement Support Group and I have been shortlisted for 'Excellence in Bereavement Care' in the Royal College of Midwives annual awards – it's a very prestigious award! The winners will be announced Wednesday 6th May during the week of, International Year of the Midwife. I have also been nominated for two awards at The Mariposa Trust annual awards. I was nominated for Kym Marsh's 'Archie's Award for Going Beyond Care', and also for the 'Bereavement Midwife of the Year' award. I will hopefully find out in September at their Gala Ball if I have won.
How do you protect yourself?
I have Petals counselling once a month and I need it. For a long time, I thought I was ok but it helps me to put some things into perspective and to know that I have a cheerleader supporting me. It's also important for me to go to the gym and keep healthy.
Your final word
When the unimaginable tragedy of losing a baby happens, a relationship is put under extreme pressure, even to the most loving and committed couples. We all deal with grief individually which then impacts our communication within our relationships. Suffering shock, anger, denial, guilt etc. with  disturbed sleep and living with "what ifs." The repercussions are unmeasurable and life is never the same again. It is vital that families are supported immediately in their grief so they can begin to heal together. They will never 'get over' the loss of their baby but with the professional support from Petals, they can come to terms with their 'new normal' life together.